60 Illustrated, easy-to-follow warm ups and activities for grade school kids!
60 Ways to Play gives you ready-made circuits that develop and challenge kids' coordination and athleticism, regardless of their developmental level!
Sixty simple, illustrated, programs (no prep time, just follow along!)
Fun and creative activities that challenge kids' bodies and brains (with video support!)
No equipment and very little space needed
Daily at-home family challenges to extend your positive influence
Fun, easy to follow layout so kids can follow programs on their own
Access the SPIDERfit private Facebook Page for on-going support
Take home the complete youth program blueprint in 60 Ways to Play now for only $39!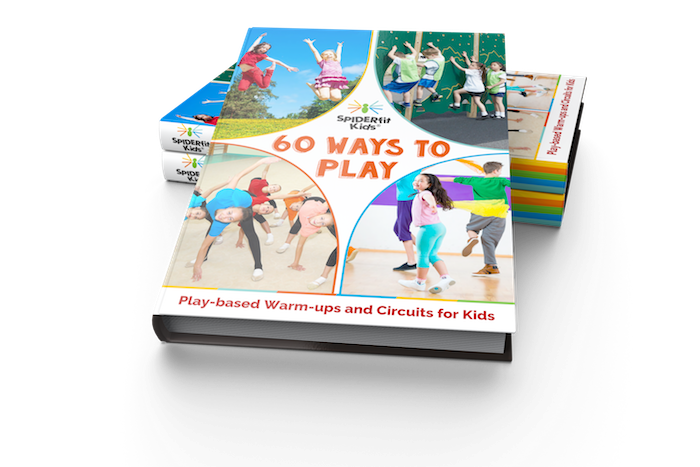 "SPIDERfit Kids gives coaches the tools needed to appeal to the imaginations of children."
Shane Fitzgibbon
Tae-Kwon-Do Instructor & Youth Fitness Coach
Galway, Ireland
Take Home the Tools to Unleash the Power of Play in your Youth Fitness Programs with the Powerful Play online course (with CEC's!)
The right kind of play is a powerful tool to improve coordination, fitness, and even behavior with kids!
In the Powerful Play online course by SPIDERfit Kids, take home the information, research, activities, games, and done-for-you programs that give you everything you need to impact your community with a fun, effective, and well-attended youth fitness program.
Nearly 100 activities and games with written and video support to make sure program implementation is fast and easy!
12 educational webinars with study guides sharing the research, practical information, and simple programming strategies allowing you to use play as a powerful tool for fitness, learning, and behavior!
One month of done-for-you programs to help make implementation of the Powerful Play blueprint fast and easy.
The "6 Steps to Selling Out Your Youth Programs" marketing guide and virtual mentorship, giving you the marketing tools you need to engage your community to support your programs!
CEC's from NSCA, ACE, and NASM!
Access to the Private SPIDERfit Facebook page for on-going support.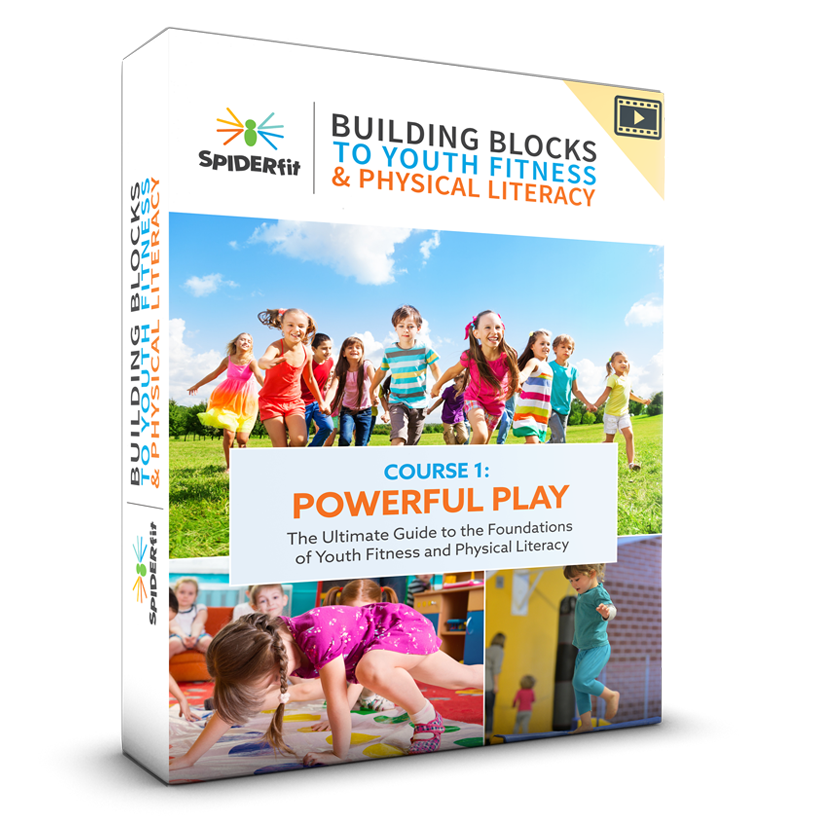 Immediately access the Powerful Play online course and "6 Steps.." marketing guide to ignite your youth fitness program for only $297!